Jelly King
Description & Information:
He is a ruler, an overlord, a top dog, a crowned head. In the richly varied domain of prokaryotic microorganisms, Jelly King reigns supreme.

Rather than choosing between sour or hoppy, we decided to create a beer that would be both at the same time. Showcasing the aromatic benefits of a generous dry hop (Citra, Amarillo, and Cascade), harnessing the pleasing acidity of lactic acid producing bacteria (we use a house blend), and coming to a bottle near you without a pesky 2 year slumber in oak, Jelly King is the fermented embodiment of having your cake and eating it too.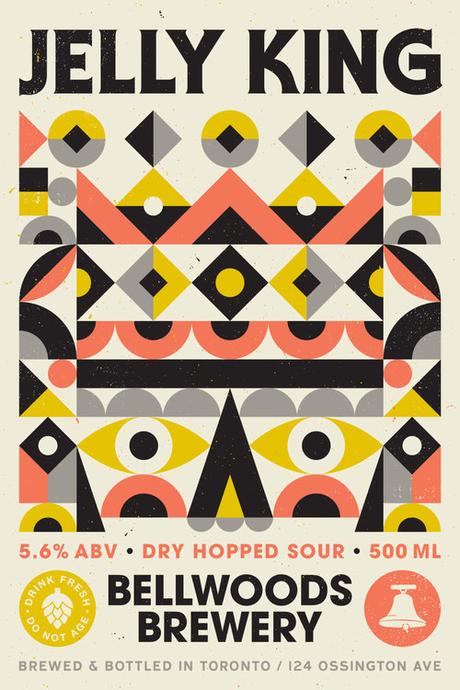 Reviews
Write your review or opinion about Jelly King:
Latest news
Danish Carlsberg wants to sell beer in paper bottles
---
Carlsberg is getting closer to its goal of selling beer in paper bottles. The Danish beer company revealed two new recyclable prototypes of the sustainably-sourced wood...
read more
Tennents investing 14m in green
---
Scottish drinks giant Tennent's has said it plans to invest £14m in environmental initiatives. From next Spring, cans of the lager - made at the Wellpark brewery in...
read more
Family Fun: Labor Day fireworks and beer fests
---
A list of family-friendly events in the Houston area.
Oldest evidence of beer found in Iraq
---
Archaeologists have found traces of beer in Iraq, dating back 2,500 years to ancient Mesopotamia and the Babylonian Empire. While texts from those forgotten days speak of...
read more
[Graphic News] South Korean beer exports to China surge
---
 South Korea's beer exports to China more than doubled in 2017 from the previous year, but exports of other alcohol drop