Farmageddon
Description & Information:
Farmageddon is our wild farmhouse ale that we've been brewing, blending, and aging for almost as many years as we've been open. The blending process allows us to maintain a common thread across batches, the aging adds nuanced layers, while the brett and bacteria work hard to create small idiosyncrasies in each release. It's a refined, effervescent, and delicious beer worthy of special occasions and idle weeknights.

And every so often we decide to age a batch with Montmorency cherries from Niagara because sometimes the cliche "with a cherry on top" is both figurative and literal. Not to mention, delicious.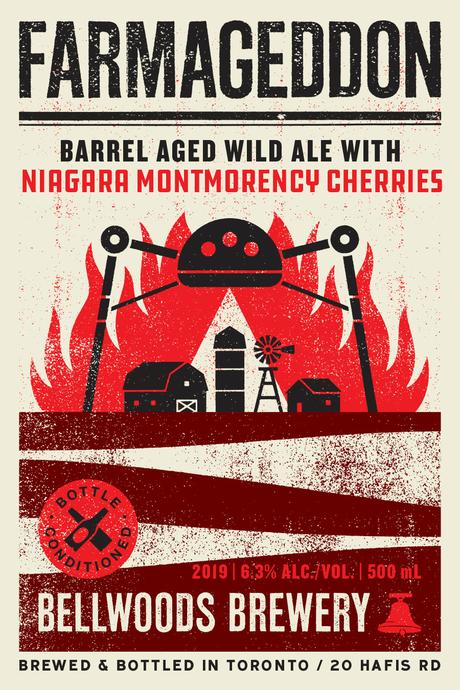 Reviews
Write your review or opinion about Farmageddon:
Latest news
Danish Carlsberg wants to sell beer in paper bottles
---
Carlsberg is getting closer to its goal of selling beer in paper bottles. The Danish beer company revealed two new recyclable prototypes of the sustainably-sourced wood...
read more
Tennents investing 14m in green
---
Scottish drinks giant Tennent's has said it plans to invest £14m in environmental initiatives. From next Spring, cans of the lager - made at the Wellpark brewery in...
read more
Family Fun: Labor Day fireworks and beer fests
---
A list of family-friendly events in the Houston area.
Oldest evidence of beer found in Iraq
---
Archaeologists have found traces of beer in Iraq, dating back 2,500 years to ancient Mesopotamia and the Babylonian Empire. While texts from those forgotten days speak of...
read more
[Graphic News] South Korean beer exports to China surge
---
 South Korea's beer exports to China more than doubled in 2017 from the previous year, but exports of other alcohol drop