Wadworth
Get in touch:
Address: Northgate Brewery
Postal code: SN10 1JW
City: Devizes
Region: Wiltshire
Country: England
Website:
www.wadworth.co.uk
Description & Information:
Wadworth has been brewing beer in the beautiful market town of Devizes, in Wiltshire, since 1875.
Originally founded by Henry Alfred Wadworth, the business passed to his founding partner John Smith Bartholomew and is now in the fourth generation of ownership by the Bartholomew family.
The brewery combines the tradition of craft beer with modern production techniques and systems. Pubs signs are still hand painted in our sign shop and the Wadworth shire horses deliver daily around the town.
Our skills and craft are hugely important to us, and this is all backed up by a state of the art Steinecker brew house ensuring that our beers are the highest quality and consistency possible.
In addition to our family brewery we operate in excess of 150 pubs - some award winning – across South West of England and London.
Our estate is split between tenanted and managed pubs and we work hard with our partners to ensure that our pubs offer a warm and welcoming atmosphere, and excellent quality food and drink to keep customers coming back time and time again.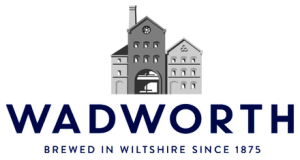 Beers from Wadworth
Latest news
Free beer give-away
---
Anheuser-Busch is to give away free beer when the U.S. hits Biden's July 4 vaccination goal. Anheuser-Busch, the country's leading brewer, today announced a national...
read more
Corona Beer to Halt Production
---
The suspension was announced days after the Mexican government ordered nonessential businesses to close. Corona beer has become a temporary victim of the...
read more
Johnny Walker pours whisky in paper bottles...
---
Johnnie Walker, the whisky which traces its roots back 200 years, will soon be available in paper bottles. Diageo, the drinks giant that owns the brand, said it plans to...
read more
Danish Carlsberg wants to sell beer in paper bottles
---
Carlsberg is getting closer to its goal of selling beer in paper bottles. The Danish beer company revealed two new recyclable prototypes of the sustainably-sourced wood...
read more
Tennents investing 14m in green
---
Scottish drinks giant Tennent's has said it plans to invest £14m in environmental initiatives. From next Spring, cans of the lager - made at the Wellpark brewery in...
read more