Georgetown Brewing Company
Get in touch:
Address: 5200 Denver Ave S
Postal code: 98108
City: Seattle
Region: Washington
Country: USA
Telephone: 206-766-8055
Website:
georgetownbeer.com
Description & Information:
Georgetown Brewing Company, an independently owned Seattle craft brewery and maker of Manny's Pale Ale. In May of 2017, after 14 years selling beer, we went from a draft-only production facility to canning select full-time beers (hey, we always said "never say never"). We now offer pints in our tasting room in addition to kegs, growlers, and cans to go. Or you could be social and get out to your favorite local watering hole. The only thing that hasn't changed, we're still focused on one thing…brewing darn tasty beer.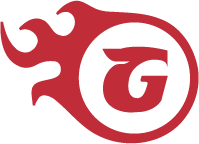 Beers from Georgetown Brewing Company
Latest news
Danish Carlsberg wants to sell beer in paper bottles
---
Carlsberg is getting closer to its goal of selling beer in paper bottles. The Danish beer company revealed two new recyclable prototypes of the sustainably-sourced wood...
read more
Tennents investing 14m in green
---
Scottish drinks giant Tennent's has said it plans to invest £14m in environmental initiatives. From next Spring, cans of the lager - made at the Wellpark brewery in...
read more
Family Fun: Labor Day fireworks and beer fests
---
A list of family-friendly events in the Houston area.
Oldest evidence of beer found in Iraq
---
Archaeologists have found traces of beer in Iraq, dating back 2,500 years to ancient Mesopotamia and the Babylonian Empire. While texts from those forgotten days speak of...
read more
[Graphic News] South Korean beer exports to China surge
---
 South Korea's beer exports to China more than doubled in 2017 from the previous year, but exports of other alcohol drop