Blind Owl Brewery
Get in touch:
Address: 5014 E 62nd St
Postal code: 46220
City: Indianapolis
Region: Indiana
Country: USA
Telephone: (317) 924-1000
Website:
blindowlbrewery.com
Description & Information:
The Blind Owl Brewery has become a staple in the Binford Neighborhood. We are serving some of Indy's best handcrafted brews and food, a full bar with 26 taps, seasonally rotating craft cocktails, and live music every Saturday night! The seasonal outdoor patio consists of cozy fire pits, bocce ball courts, corn hole, and giant jenga. Our 85 seat banquet room can host any of your special occasion needs, from surprise parties to business meetings, and even weddings!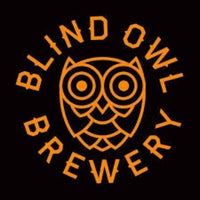 Beers from Blind Owl Brewery
Latest news
Free beer give-away
---
Anheuser-Busch is to give away free beer when the U.S. hits Biden's July 4 vaccination goal. Anheuser-Busch, the country's leading brewer, today announced a national...
read more
Corona Beer to Halt Production
---
The suspension was announced days after the Mexican government ordered nonessential businesses to close. Corona beer has become a temporary victim of the...
read more
Johnny Walker pours whisky in paper bottles...
---
Johnnie Walker, the whisky which traces its roots back 200 years, will soon be available in paper bottles. Diageo, the drinks giant that owns the brand, said it plans to...
read more
Danish Carlsberg wants to sell beer in paper bottles
---
Carlsberg is getting closer to its goal of selling beer in paper bottles. The Danish beer company revealed two new recyclable prototypes of the sustainably-sourced wood...
read more
Tennents investing 14m in green
---
Scottish drinks giant Tennent's has said it plans to invest £14m in environmental initiatives. From next Spring, cans of the lager - made at the Wellpark brewery in...
read more