Affligem
Get in touch:
Website:
www.affligembeer.com
Description & Information:
Rarely written down, beer recipes are normally handed over from brother to brother. But after World War II, Father Tobias decides to pass his Formula Antiqua Renovata on to an independent brewer.
Thanks to Father Tobias' decision, Affligem's brewing traditions live on. A range of beautiful beers, steeped in history, can be enjoyed to this day.
At Affligem, we still work together with a group of monks, ensuring the abbey's 1000-year history continues. We also represent the monks' story in our logo. Depicting the sword of Saint Paul and the cross keys of Saint Peter, the logo symbolises Affligem's knightly and monastic traditions.
From the brewing process to the bottle you hold in your hands, Affligem is steeped in history.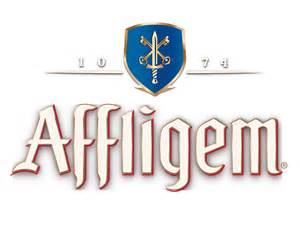 Beers from Affligem
Latest news
Family Fun: Labor Day fireworks and beer fests
---
A list of family-friendly events in the Houston area.
Oldest evidence of beer found in Iraq
---
Archaeologists have found traces of beer in Iraq, dating back 2,500 years to ancient Mesopotamia and the Babylonian Empire. While texts from those forgotten days speak of...
read more
[Graphic News] South Korean beer exports to China surge
---
 South Korea's beer exports to China more than doubled in 2017 from the previous year, but exports of other alcohol drop
From Germany to Korea, love for beer continues
---
Grand Hilton Seoul is gearing up for its annual beer festival, Oktoberfest, bringing Germany's renowned beer festival to
Pot Topics: Beer maker invests billions in cannabis; Elon Musk slams weed use
---
Giant beer company invests more money in cannabis; Tesla's Elon Musk has some thoughts on pot use.