Affligem
Get in touch:
Country: Belgium
Website:
www.affligembeer.com
Description & Information:
Rarely written down, beer recipes are normally handed over from brother to brother. But after World War II, Father Tobias decides to pass his Formula Antiqua Renovata on to an independent brewer.
Thanks to Father Tobias' decision, Affligem's brewing traditions live on. A range of beautiful beers, steeped in history, can be enjoyed to this day.
At Affligem, we still work together with a group of monks, ensuring the abbey's 1000-year history continues. We also represent the monks' story in our logo. Depicting the sword of Saint Paul and the cross keys of Saint Peter, the logo symbolises Affligem's knightly and monastic traditions.
From the brewing process to the bottle you hold in your hands, Affligem is steeped in history.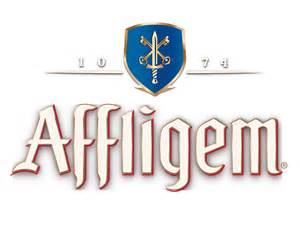 Beers from Affligem
Latest news
Free beer give-away
---
Anheuser-Busch is to give away free beer when the U.S. hits Biden's July 4 vaccination goal. Anheuser-Busch, the country's leading brewer, today announced a national...
read more
Corona Beer to Halt Production
---
The suspension was announced days after the Mexican government ordered nonessential businesses to close. Corona beer has become a temporary victim of the...
read more
Johnny Walker pours whisky in paper bottles...
---
Johnnie Walker, the whisky which traces its roots back 200 years, will soon be available in paper bottles. Diageo, the drinks giant that owns the brand, said it plans to...
read more
Danish Carlsberg wants to sell beer in paper bottles
---
Carlsberg is getting closer to its goal of selling beer in paper bottles. The Danish beer company revealed two new recyclable prototypes of the sustainably-sourced wood...
read more
Tennents investing 14m in green
---
Scottish drinks giant Tennent's has said it plans to invest £14m in environmental initiatives. From next Spring, cans of the lager - made at the Wellpark brewery in...
read more