Windhoek Export Lager
Description & Information:
No Description Yet!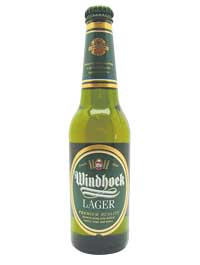 Reviews
Riba wrote on Saturday 1 June 2019:
What will it take to bring windhoek export back to SA?
Riba wrote on Saturday 1 June 2019:
What will it take to bring windhoek export back to SA?
R B MEYER wrote on Tuesday 1 August 2017:
Best lager I ever enjoyed since 1981. Wich I could source ot in Port Elizabeth
Thabo Mokone wrote on Wednesday 13 July 2016:
I enjoyed Windhoek export while i was still in Rusterburg àrea. This was giving me a sense while I my never.
When are you bringing it back to South Àfrica. I will pay for it again
BRYNLEY wrote on Sunday 8 March 2015:
Bring it back, as a barman years ago, I gave up the Castle lite and Amstel for Windoek Export. This was one of the best beers on the market at the time. I will pay mega bucks (even if shipment is required) to aquire the brand.
Duke wrote on Wednesday 9 January 2013:
Why was this beer discontinued in SA? It was one of the best beer that was ever produced by Windhoek Breweries.
Promise wrote on Saturday 20 October 2012:
I was so disappointed when this beer was discontinued in South Africa because it was my favourite
Write your review or opinion about Windhoek Export Lager:
Latest news
Family Fun: Labor Day fireworks and beer fests
---
A list of family-friendly events in the Houston area.
Oldest evidence of beer found in Iraq
---
Archaeologists have found traces of beer in Iraq, dating back 2,500 years to ancient Mesopotamia and the Babylonian Empire. While texts from those forgotten days speak of...
read more
[Graphic News] South Korean beer exports to China surge
---
 South Korea's beer exports to China more than doubled in 2017 from the previous year, but exports of other alcohol drop
From Germany to Korea, love for beer continues
---
Grand Hilton Seoul is gearing up for its annual beer festival, Oktoberfest, bringing Germany's renowned beer festival to
Pot Topics: Beer maker invests billions in cannabis; Elon Musk slams weed use
---
Giant beer company invests more money in cannabis; Tesla's Elon Musk has some thoughts on pot use.
Failed loading XML failed to load external entity "http://newswits.com/rss/beer.xml"