Old Milwaukee
Description & Information:
The Old Milwaukee brands have always stood for steadfast American quality. These masterfully crafted lagers revel in being predictably superior and uncomplicated. No gimmicks, just great tasting beer. How great? Old Milwaukee Light is the most award-winning light beer in the history of the Great American Beer Festival. Which proves that there's nothing more refreshing than a commitment to fundamentals.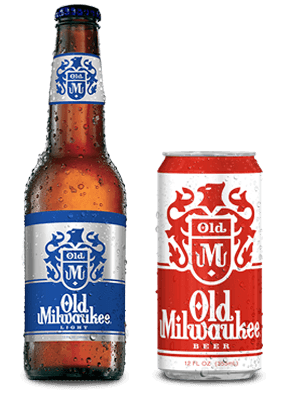 Reviews
lee france wrote on Friday 26 April 2019:
I have been looking for Old Milwukee beer long necks to take to Houston Mo to my Grandson and cannot find it anwhere.I live in Woodstock Il Do youmake it anymore.
Kenny Rogers wrote on Saturday 2 February 2019:
I've been drinking old Milwaukee light for about 28yrs and nothing compares. It's getting harder to find but I think the younger people aren't giving it a try because it's not a new up and coming brew. It's been around and gets over looked. Pour it in a glass along with other craft beers and I think it would be a huge hit!!
Write your review or opinion about Old Milwaukee:
Latest news
Family Fun: Labor Day fireworks and beer fests
---
A list of family-friendly events in the Houston area.
Oldest evidence of beer found in Iraq
---
Archaeologists have found traces of beer in Iraq, dating back 2,500 years to ancient Mesopotamia and the Babylonian Empire. While texts from those forgotten days speak of...
read more
[Graphic News] South Korean beer exports to China surge
---
 South Korea's beer exports to China more than doubled in 2017 from the previous year, but exports of other alcohol drop
From Germany to Korea, love for beer continues
---
Grand Hilton Seoul is gearing up for its annual beer festival, Oktoberfest, bringing Germany's renowned beer festival to
Pot Topics: Beer maker invests billions in cannabis; Elon Musk slams weed use
---
Giant beer company invests more money in cannabis; Tesla's Elon Musk has some thoughts on pot use.
Failed loading XML failed to load external entity "http://newswits.com/rss/beer.xml"