Hell
Description & Information:
Hell, brewed by ABK, is a light, bright and very satisfying beer.

Lightly golden with a bubbly, medium white head that steadily shrinks to a thin foamy lace, the aroma is soft and sweet with grain and very flowery hops.

The taste is full bodied grain with lots of green apple and light but persistent hints of pine and herbs, with a light bitterness that persists through to the finish.
Factsheet:
Brewery:
ABK
Alcoholpercentage: 5 %
Best temperature: ? º
Color: amber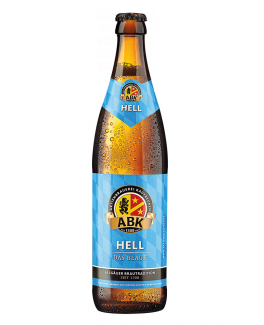 Reviews
Write your review or opinion about Hell:
Latest news
Man attacks clerk with hot dogs, corn dog stick over beer: cops
---
A Florida man desperate to get his beer Friday used hot dogs and a corn dog stick to attack a gas station clerk, police said Monday. Cavan McDaniel, 35, threw hot dogs and...
read more
German Olympians drinking non-alcoholic beer like it's Gatorade
---
Germany's Olympians don't reach for sports drinks after an especially grueling workout — or at least not any sports drink Americans are familiar with. According to...
read more
German Olympians Drink a Lot of (Nonalcoholic) Beer, and Win a Lot of Gold Medals
---
The Bavarian brewery Krombacher has supplied about 1,000 gallons of nonalcoholic beer to the athletes' village. It's commonly consumed as a sports drink in Germany.
San Diego helped popularize craft beer. Are craft spirits next?
---
A basketful of ingredients provides the flavors of Sunday Gin, the signature product of San Diego East Village's You & Yours distillery: grapefruit, Valencia oranges,...
read more
Learning to grin and beer talk of old days
---
Have you ever felt like a visitor in your own home while in the company of long-time friends and family members?