Hell
Description & Information:
Hell, brewed by ABK, is a light, bright and very satisfying beer.

Lightly golden with a bubbly, medium white head that steadily shrinks to a thin foamy lace, the aroma is soft and sweet with grain and very flowery hops.

The taste is full bodied grain with lots of green apple and light but persistent hints of pine and herbs, with a light bitterness that persists through to the finish.
Factsheet:
Brewery:
ABK
Alcoholpercentage: 5 %
Best temperature: ? º
Color: amber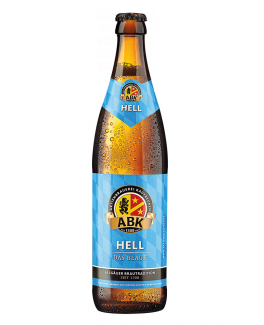 Reviews
HassanHop wrote on Tuesday 26 September 2017:
what is writingshow me a sample essayreport writing
10 lines essay my motherpersonal narrative essay [url=https://lazyessayclub.com/]10 lines essay on my school[/url] essay about present education system in indiaessay outline
persuasive writingessay writing servicecommon application essay prompts
HassanHop wrote on Monday 25 September 2017:
academic essaywriting paperessy
essay schreibenessy [url=https://lazyessayclub.com/]how to write a paragraph[/url] essay writing tipswhat is a essay
essay structureessay exampleif you want to say something that does not go with the main idea of your essay you should
TimothySom wrote on Tuesday 27 June 2017:
301 Moved Permanently
[url=https://www.viagrapascherfr.com/]Show more>>>[/url]
Write your review or opinion about Hell:
Latest news
Mini-mart draught beer tax mulled
---
The Excise Department found issue with sales of draught beer at convenience stores and is ready to regulate the business if any operators offer the product.
Zimbabweans consume more beer despite economic crunch
---
Delta Corporation, the associate unit of AB InBev, said that lager beer volumes for the half year to June went up 11% while revenues rose 2%.
Video: Houston store manager jumps in getaway vehicle to stop beer thief
---
Police are asking for the public's help in identifying the two robbers who unexpectedly kidnapped a store manager while stealing beer from his business on June 4.
Police: Man rapes woman, wants to have beer before she calls cops
---
A man accused of forcing his way into a woman's apartment and raping her asked her to hold off on calling police so he could have a beer.
Jigawa LG destroys 475 bottles, Jerry-cans of assorted beer
---
The Kazaure Local Government Area of Jigawa State has destroyed 475 bottles and Jerry-cans of assorted beer in the area. Alhaji Magaji Muhammad, the Information Officer in...
read more