Turbo Dog
Description & Information:
Turbodog® is a dark brown ale brewed with pale, caramel, and chocolate malts and Willamette hops. This combination gives Turbodog® its rich body and color and a sweet chocolate, toffee-like flavor. Turbodog® began as a specialty ale, but has gained a huge, loyal following and has become one of our flagship brews. This ale pairs well with most meats and is great served with hamburgers or sausages. It is a good match with smoked fish and can even stand up to wild-game dishes. Turbodog® is also great for marinating and braising meats and cooking such things as cabbage and greens. Colby, Gloucester, Cheddar and blue cheeses go nicely with Turbodog®. It's perfect with spicy Louisiana jambalaya or Spanish paella. Some even like it paired with chocolate!
Factsheet:
Brewery:
Abita Brewing Co
Alcoholpercentage: 5.6 %
Best temperature: ? º
Color: Brown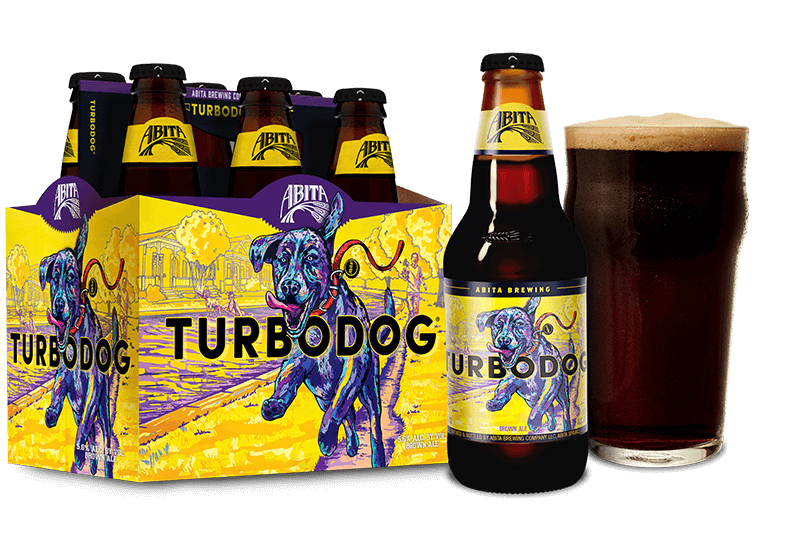 Reviews
Write your review or opinion about Turbo Dog:
Latest news
A bar where beer drinkers can stand in two different countries at the same time
---
The Kalin Tavern sits right on the Slovenia-Croatia border, with the restaurant area in Slovenia and the pool table in Croatia Generally, revelers lose track of time while...
read more
Groupon reimburses people for Houston crab and beer festival Groupon scam
---
After inquiries from Chron.com, Groupon contacted the 27 people who purchased tickets for a crab and beer festival in Houston to let them know how they can receive a full refund.
From taking beer, to eating cow's tripe pepper soup, here are wacky ways to treat hangover
---
Getting a hangover is not easy, if you get our drift. Ditto for its treatment. From drinking more beer to eating delicious pepper soups, here a few wacky ways to get rid of a...
read more
My wife fights neighbours anytime she drinks beer – Estranged husband
---
An Ado-Ekiti Customary Court on Thursday dissolved 20-year-old marriage between Mr Karimu Adeosun and his wife, Sidikatu, over allegations of drunkenness and threat to life....
read more
Calif. man sues Heineken over dead geckos in beer can
---
A southern California man is suing Heineken and a grocery store chain after he found a pair of dead geckos.