Turbo Dog
Description & Information:
Turbodog® is a dark brown ale brewed with pale, caramel, and chocolate malts and Willamette hops. This combination gives Turbodog® its rich body and color and a sweet chocolate, toffee-like flavor. Turbodog® began as a specialty ale, but has gained a huge, loyal following and has become one of our flagship brews. This ale pairs well with most meats and is great served with hamburgers or sausages. It is a good match with smoked fish and can even stand up to wild-game dishes. Turbodog® is also great for marinating and braising meats and cooking such things as cabbage and greens. Colby, Gloucester, Cheddar and blue cheeses go nicely with Turbodog®. It's perfect with spicy Louisiana jambalaya or Spanish paella. Some even like it paired with chocolate!
Factsheet:
Brewery:
Abita Brewing Co
Alcoholpercentage: 5.6 %
Best temperature: ? º
Color: Brown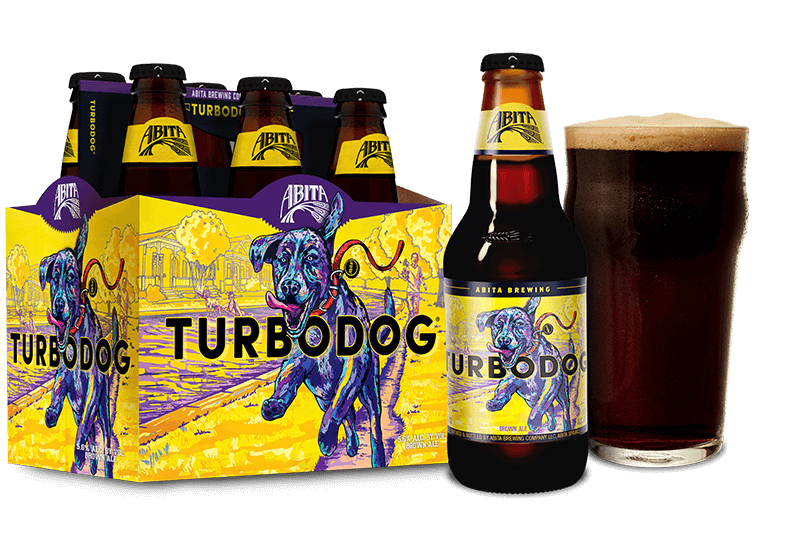 Reviews
Write your review or opinion about Turbo Dog:
Latest news
Mini-mart draught beer tax mulled
---
The Excise Department found issue with sales of draught beer at convenience stores and is ready to regulate the business if any operators offer the product.
Zimbabweans consume more beer despite economic crunch
---
Delta Corporation, the associate unit of AB InBev, said that lager beer volumes for the half year to June went up 11% while revenues rose 2%.
Video: Houston store manager jumps in getaway vehicle to stop beer thief
---
Police are asking for the public's help in identifying the two robbers who unexpectedly kidnapped a store manager while stealing beer from his business on June 4.
Police: Man rapes woman, wants to have beer before she calls cops
---
A man accused of forcing his way into a woman's apartment and raping her asked her to hold off on calling police so he could have a beer.
Jigawa LG destroys 475 bottles, Jerry-cans of assorted beer
---
The Kazaure Local Government Area of Jigawa State has destroyed 475 bottles and Jerry-cans of assorted beer in the area. Alhaji Magaji Muhammad, the Information Officer in...
read more