Turbo Dog
Description & Information:
Turbodog® is a dark brown ale brewed with pale, caramel, and chocolate malts and Willamette hops. This combination gives Turbodog® its rich body and color and a sweet chocolate, toffee-like flavor. Turbodog® began as a specialty ale, but has gained a huge, loyal following and has become one of our flagship brews. This ale pairs well with most meats and is great served with hamburgers or sausages. It is a good match with smoked fish and can even stand up to wild-game dishes. Turbodog® is also great for marinating and braising meats and cooking such things as cabbage and greens. Colby, Gloucester, Cheddar and blue cheeses go nicely with Turbodog®. It's perfect with spicy Louisiana jambalaya or Spanish paella. Some even like it paired with chocolate!
Factsheet:
Brewery:
Abita Brewing Co
Alcoholpercentage: 5.6 %
Best temperature: ? º
Color: Brown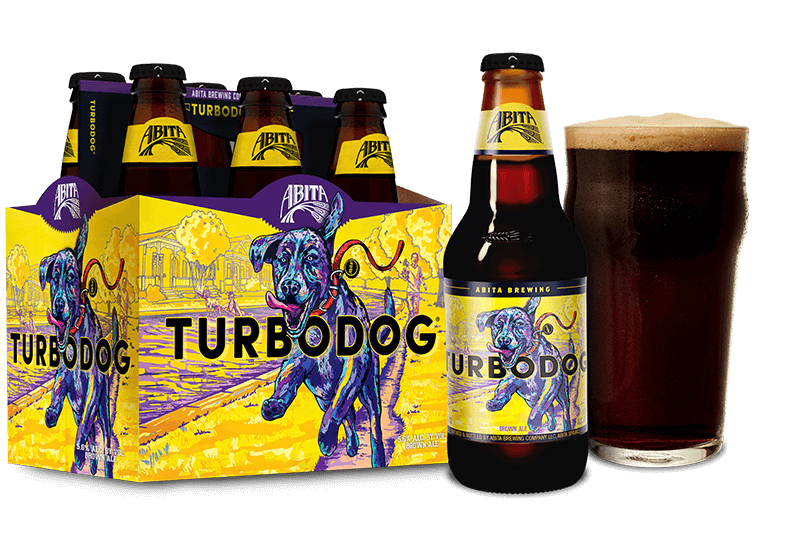 Reviews
Write your review or opinion about Turbo Dog:
Latest news
The Beer Store launches home delivery service in Scarborough, Ottawa
---
Customers in two Ontario communities can now place an order online and have their purchases delivered within two hours.

Mark Buehrle confirms beer chugging before save vs. Astros in 2005 World Series
---
Former White Sox ace Mark Buehrle, who'll have his No. 56 retired Saturday by the team, wrote in a Players Tribune piece Friday that he had consumed a few beers during Game 3.

Chocolate, coffee, beer all contain surprising amounts of insects
---
You're eating far more bugs than you thought possible.

Shiner Beer fans looking for Prickly Pear will have to wait another year for the seasonal favorite
---
Is there some sort of support group to join?

Pink beer has arrived...
---
... And yes, even guys can drink it.