Turbo Dog
Description & Information:
Turbodog® is a dark brown ale brewed with pale, caramel, and chocolate malts and Willamette hops. This combination gives Turbodog® its rich body and color and a sweet chocolate, toffee-like flavor. Turbodog® began as a specialty ale, but has gained a huge, loyal following and has become one of our flagship brews. This ale pairs well with most meats and is great served with hamburgers or sausages. It is a good match with smoked fish and can even stand up to wild-game dishes. Turbodog® is also great for marinating and braising meats and cooking such things as cabbage and greens. Colby, Gloucester, Cheddar and blue cheeses go nicely with Turbodog®. It's perfect with spicy Louisiana jambalaya or Spanish paella. Some even like it paired with chocolate!
Factsheet:
Brewery:
Abita Brewing Co
Alcoholpercentage: 5.6 %
Best temperature: ? º
Color: Brown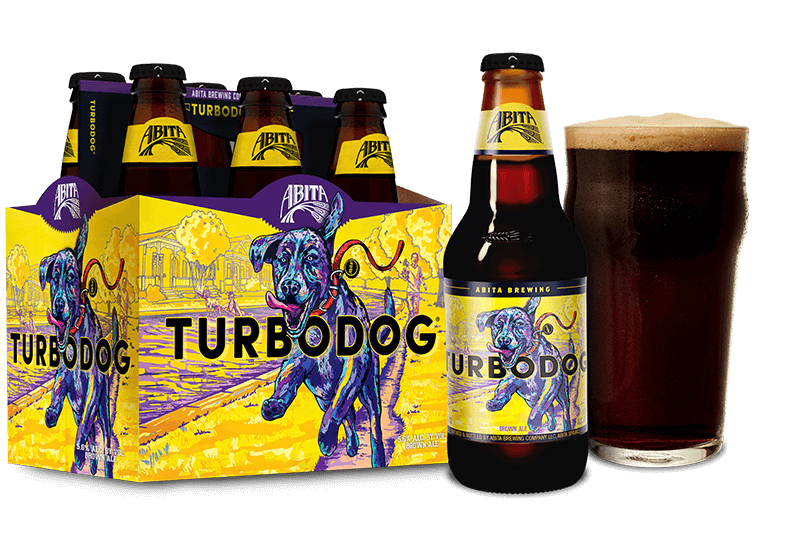 Reviews
Write your review or opinion about Turbo Dog:
Latest news
Man gets death sentence for stealing seven bottles of beer, cigarettes in Ekiti
---
Kamarudeen Ogundele, Ado Ekiti An Ekiti State High Court sitting in Ado-Ekiti has sentenced a man, Raji Babatunde, to death by hanging for stealing seven bottles of beer and...
read more
SA craft beer start up raises more than R1 million through crowdfunding
---
Drifter Brewing Company have raised more than a million rand through equity crowdfunding on Uprise.Africa.
Store clerk charged with killing teen who allegedly stole beer
---
A store clerk in Tenn. has been charged with fatally shooting a 17-year-old who allegedly stole a beer from a convenience store last week.
Store clerk allegedly killed teen he thought stole a beer
---
Police in Tennessee said Sunday that a convenience store clerk has been charged in the fatal shooting of a suspected shoplifter whose body was found near the store. The...
read more
New definition of beer gives Japanese breweries license to change
---
Good news for beer lovers.The legal definition of beer changes on Sunday, and Japan's major breweries are looking to shore up their shrinking customer bases ...
Failed loading XML xmlParseEntityRef: no name