Haffenreffer Private Stock
Description & Information:
No Description Yet!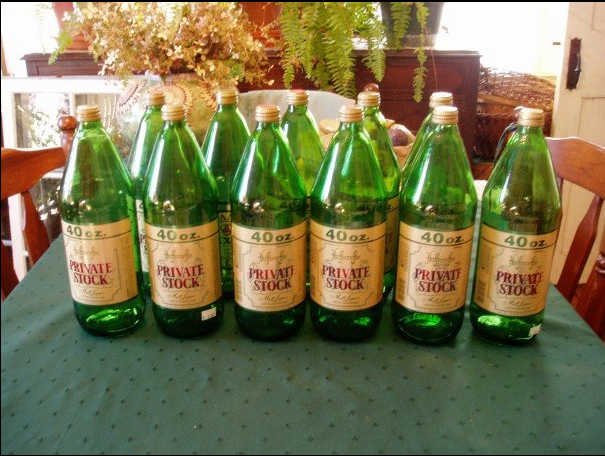 Reviews
Wiley wrote on Monday 5 March 2018:
Why Why Why did thy stop making this beer what did we ever do to be treated this way??????/
K.BREEZE wrote on Thursday 21 December 2017:
Best Beer Ever Im in North Carolina PLEASE BRING IT BACK does anyone know where to buy this or ship it?
Lionel cooper wrote on Monday 11 December 2017:
this beer is dam good so where can I buy this beer or have it ship to me
Horace pjtts wrote on Sunday 29 October 2017:
Somebody please bring Private Stock back that was a good beer ahead of its time
Shirley Ann Parker wrote on Thursday 17 August 2017:
The best tasting beer I have ever drunk, before they discontinue this in Miami, I have drunk them for over 20 years, please bring them back, if i find one today i would be in heaven. I need this beer back in my life.
Sheryl Bruno wrote on Sunday 16 July 2017:
The best beer stateside. Can no longer find it. Hoping to find it or at the very least, if it is still being brewed. I hope it is.
Robert Burt wrote on Monday 3 July 2017:
Absolutely, the best beer on the market. As a Marine, a bunch of us (SNCO's) would set around after work at Camp LeJuene, and relax with a nice cold Private stock beer. I look for it in every store I go in. Please bring it back.
DC Lewis wrote on Thursday 22 June 2017:
The best beer ever can't find it anymore please tell me how to get it
Adrian Groves wrote on Thursday 11 May 2017:
Need these in my life where can I purchase?
Ronald Gaskins wrote on Friday 14 April 2017:
Absolutely the best beer in my life please tell me where I can get it
IVAN ROSA wrote on Wednesday 15 March 2017:
Were to buy this beer in orlando florida i love this beer one off the best ever,
Karen Pinckney wrote on Friday 9 December 2016:
I love this beer and I would like you all to bring it back please where can I buy it or can you ship it to me I live in Washington State
Ed wrote on Thursday 4 September 2014:
The only beer I will drink. There is no place to buy it where I am in the panhandle of Florida. So I don't drink beer any more. The Best!
Write your review or opinion about Haffenreffer Private Stock:
Latest news
Pabst's Olympia beer sued for false advertising 'pure mountain water'
---
Pabst Brewing Company has landed in hot water — over whether one of its beers comes from "pure mountain water" or tap water. A California beer lover claims to have been...
read more
Canadian team recreates a 4th-century beer
---
A professor in Canada has teamed up with a brewing company to recreate a fourth-century beer to learn how it was made in the ancient world.
On the Go: Free music and beer bingo
---
Or maybe you're more into doing Tai Chi by a reflecting pool.
Tom Brady destroys Stephen Colbert in beer-chugging competition
---
Tom Brady may not be this year's Super Bowl champ, but at least he can still chug beer like a champ.
CR Beer may buy Heineken
---
China Resources Beer (CR Beer) is in talks to acquire Heineken's China business in a deal that could be worth more than $1billion.