Haffenreffer Private Stock
Description & Information:
No Description Yet!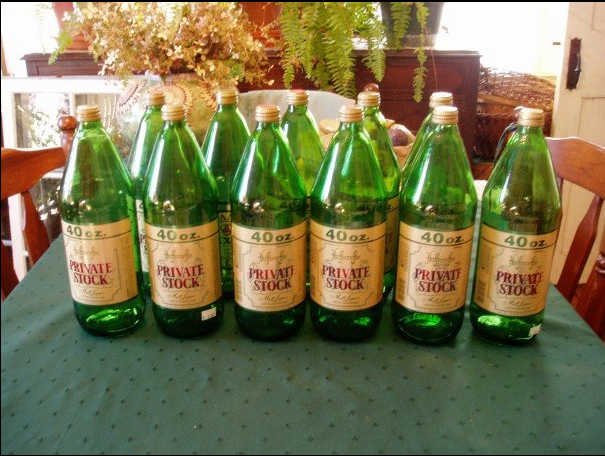 Reviews
Willie Webster wrote on Monday 9 April 2018:
Private Stock best. Ever bring it back or tell me where I can purchase it
Wiley wrote on Monday 5 March 2018:
Why Why Why did thy stop making this beer what did we ever do to be treated this way??????/
K.BREEZE wrote on Thursday 21 December 2017:
Best Beer Ever Im in North Carolina PLEASE BRING IT BACK does anyone know where to buy this or ship it?
Lionel cooper wrote on Monday 11 December 2017:
this beer is dam good so where can I buy this beer or have it ship to me
Horace pjtts wrote on Sunday 29 October 2017:
Somebody please bring Private Stock back that was a good beer ahead of its time
Shirley Ann Parker wrote on Thursday 17 August 2017:
The best tasting beer I have ever drunk, before they discontinue this in Miami, I have drunk them for over 20 years, please bring them back, if i find one today i would be in heaven. I need this beer back in my life.
Sheryl Bruno wrote on Sunday 16 July 2017:
The best beer stateside. Can no longer find it. Hoping to find it or at the very least, if it is still being brewed. I hope it is.
Robert Burt wrote on Monday 3 July 2017:
Absolutely, the best beer on the market. As a Marine, a bunch of us (SNCO's) would set around after work at Camp LeJuene, and relax with a nice cold Private stock beer. I look for it in every store I go in. Please bring it back.
DC Lewis wrote on Thursday 22 June 2017:
The best beer ever can't find it anymore please tell me how to get it
Adrian Groves wrote on Thursday 11 May 2017:
Need these in my life where can I purchase?
Ronald Gaskins wrote on Friday 14 April 2017:
Absolutely the best beer in my life please tell me where I can get it
IVAN ROSA wrote on Wednesday 15 March 2017:
Were to buy this beer in orlando florida i love this beer one off the best ever,
Karen Pinckney wrote on Friday 9 December 2016:
I love this beer and I would like you all to bring it back please where can I buy it or can you ship it to me I live in Washington State
Ed wrote on Thursday 4 September 2014:
The only beer I will drink. There is no place to buy it where I am in the panhandle of Florida. So I don't drink beer any more. The Best!
Write your review or opinion about Haffenreffer Private Stock:
Latest news
Pot Topics: Beer maker invests billions in cannabis; Elon Musk slams weed use
---
Giant beer company invests more money in cannabis; Tesla's Elon Musk has some thoughts on pot use.
Suicidal man decides not to jump off bridge thanks to beer: cops
---
ST. PAUL, Minn. — Police say two Minnesota beer deliverymen prevented a suicidal man from jumping off an interstate bridge in St. Paul by offering the man a Coors Light....
read more
Parent of Corona beer bets $3.8 billion on U.S. love of marijuana
---
Constellation Brands Inc., which for seven decades has made its money off beer, wine and whiskey, sees its future in a marijuana leaf. In the biggest (legal) marijuana deal,...
read more
'Minna beer joints are dens of criminals'
---
Enyioha Opara, Minna The Niger State Liquor Licensing Board has declared beer joints in Minna and its environs as dens of criminals. The Chairman of the board, Liman...
read more
Garbage truck driver downed two beers before deadly collision with Australian tourist: police
---
Cops collected two empty beer cans from the cab of a drunken garbage truck driver after his fatal collision with an Australian tourist, prosecutors said Saturday. Felipe...
read more