Sarajevska Pivara
Get in touch:
Address: Franjevačka 15
Postal code: 71 000
City: Sarajevo, Sarajevo Canton, Bosnia and Herzegovina
Telephone: +387 33 491 100
Website:
sarajevska-pivara.com
Description & Information:
The Sarajevo Brewery was founded in 1864 and it is believed to be the first industrial production in Bosnia and Herzegovina. The first beer in Sarajevo was best described in an article in the Yugoslav Journal in 1930 titled "How the First Production of Beer Began in Sarajevo in 1864."
"… The first pouring of beer was very festive. In a shady plume orchard in the valley overlooking the Brewery, on carpets spread around a round sofra (traditionally a low table or tray used as a dining table) covered with assorted refection, pillows and mats were placed for high guests, and, beside a creek, at the edge of the plum orchard, fattened lambs were being turned on a spit. In a long line of carriages, guests were arriving: Governor Sherif Osman Pasha, with military and civilian entourage, foreign consuls with their secretaries and the most honoured citizens of all faiths.
Business Hours:
Mon-Fri 08:00h – 16:00h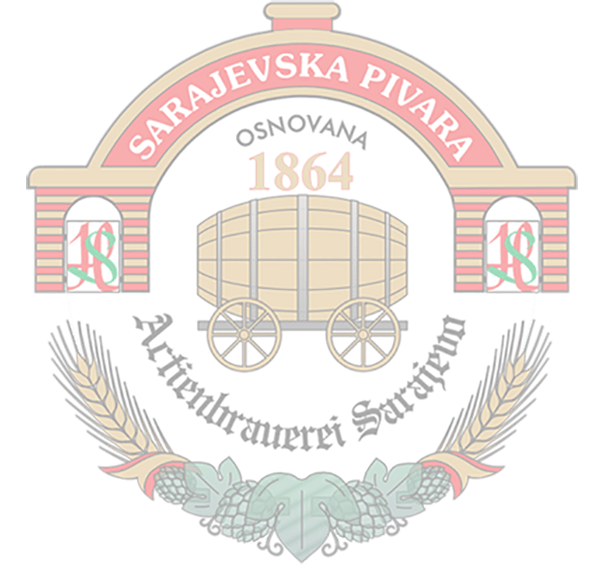 Beers from Sarajevska Pivara
Latest news
Rio Hosts Artisanal Beer and Food Festival in Santa Teresa
---
By Beatriz Miranda, Contributing Reporter RIO DE JANEIRO, BRAZIL – Another edition of the "Cervejeresa" beer and food festival opens in Santa...
read more
British brewer turns discarded bread crusts into 'bloomin' lovely' beer in fight against food waste
---
At a brewery nestled in rolling farmland in northern England, the process of making beer begins with dropping dozens of unwanted loaf ends, thrown away ...
Family of man who died playing beer pong wins $16M suit
---
BRIDGEPORT, Conn. — The family of a Connecticut man who fell to his death from a fourth-floor window after a fight while playing beer pong has been awarded nearly $16...
read more
Family of man in beer pong death awarded $15.6 million in lawsuit
---
The family of a man who fell to his death after being accused of cheating at beer pong has been awarded $15.6 million.
Beyoncé blocks Brooklyn beer named after her from being produced
---
You can pour out any hopes of drinking a beer inspired by Beyoncé for much longer.