Sarajevska Pivara
Get in touch:
Address: Franjevačka 15
Postal code: 71 000
City: Sarajevo, Sarajevo Canton, Bosnia and Herzegovina
Telephone: +387 33 491 100
Website:
sarajevska-pivara.com
Description & Information:
The Sarajevo Brewery was founded in 1864 and it is believed to be the first industrial production in Bosnia and Herzegovina. The first beer in Sarajevo was best described in an article in the Yugoslav Journal in 1930 titled "How the First Production of Beer Began in Sarajevo in 1864."
"… The first pouring of beer was very festive. In a shady plume orchard in the valley overlooking the Brewery, on carpets spread around a round sofra (traditionally a low table or tray used as a dining table) covered with assorted refection, pillows and mats were placed for high guests, and, beside a creek, at the edge of the plum orchard, fattened lambs were being turned on a spit. In a long line of carriages, guests were arriving: Governor Sherif Osman Pasha, with military and civilian entourage, foreign consuls with their secretaries and the most honoured citizens of all faiths.
Business Hours:
Mon-Fri 08:00h – 16:00h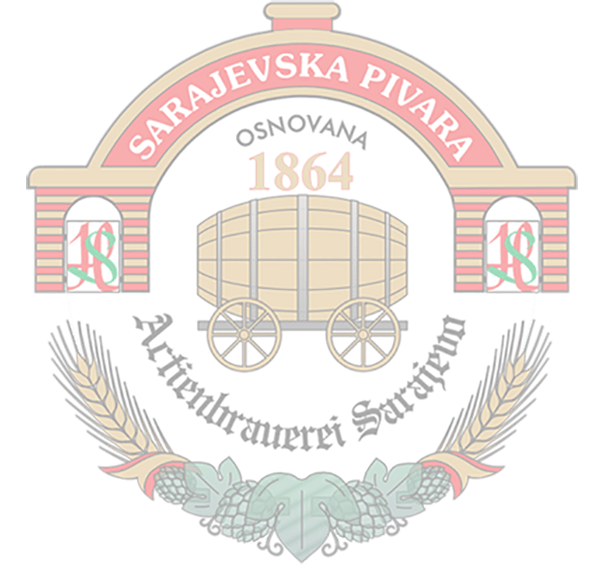 Beers from Sarajevska Pivara
Latest news
Mini-mart draught beer tax mulled
---
The Excise Department found issue with sales of draught beer at convenience stores and is ready to regulate the business if any operators offer the product.
Zimbabweans consume more beer despite economic crunch
---
Delta Corporation, the associate unit of AB InBev, said that lager beer volumes for the half year to June went up 11% while revenues rose 2%.
Video: Houston store manager jumps in getaway vehicle to stop beer thief
---
Police are asking for the public's help in identifying the two robbers who unexpectedly kidnapped a store manager while stealing beer from his business on June 4.
Police: Man rapes woman, wants to have beer before she calls cops
---
A man accused of forcing his way into a woman's apartment and raping her asked her to hold off on calling police so he could have a beer.
Jigawa LG destroys 475 bottles, Jerry-cans of assorted beer
---
The Kazaure Local Government Area of Jigawa State has destroyed 475 bottles and Jerry-cans of assorted beer in the area. Alhaji Magaji Muhammad, the Information Officer in...
read more