Sarajevska Pivara
Get in touch:
Address: Franjevačka 15
Postal code: 71 000
City: Sarajevo, Sarajevo Canton, Bosnia and Herzegovina
Telephone: +387 33 491 100
Website:
sarajevska-pivara.com
Description & Information:
The Sarajevo Brewery was founded in 1864 and it is believed to be the first industrial production in Bosnia and Herzegovina. The first beer in Sarajevo was best described in an article in the Yugoslav Journal in 1930 titled "How the First Production of Beer Began in Sarajevo in 1864."
"… The first pouring of beer was very festive. In a shady plume orchard in the valley overlooking the Brewery, on carpets spread around a round sofra (traditionally a low table or tray used as a dining table) covered with assorted refection, pillows and mats were placed for high guests, and, beside a creek, at the edge of the plum orchard, fattened lambs were being turned on a spit. In a long line of carriages, guests were arriving: Governor Sherif Osman Pasha, with military and civilian entourage, foreign consuls with their secretaries and the most honoured citizens of all faiths.
Business Hours:
Mon-Fri 08:00h – 16:00h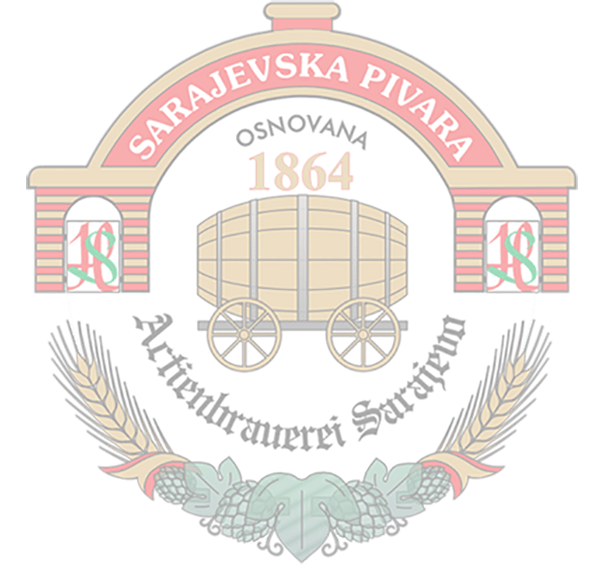 Beers from Sarajevska Pivara
Latest news
The Beer Store launches home delivery service in Scarborough, Ottawa
---
Customers in two Ontario communities can now place an order online and have their purchases delivered within two hours.

Mark Buehrle confirms beer chugging before save vs. Astros in 2005 World Series
---
Former White Sox ace Mark Buehrle, who'll have his No. 56 retired Saturday by the team, wrote in a Players Tribune piece Friday that he had consumed a few beers during Game 3.

Chocolate, coffee, beer all contain surprising amounts of insects
---
You're eating far more bugs than you thought possible.

Shiner Beer fans looking for Prickly Pear will have to wait another year for the seasonal favorite
---
Is there some sort of support group to join?

Pink beer has arrived...
---
... And yes, even guys can drink it.