Sarajevska Pivara
Get in touch:
Address: Franjevačka 15
Postal code: 71 000
City: Sarajevo, Sarajevo Canton, Bosnia and Herzegovina
Telephone: +387 33 491 100
Website:
sarajevska-pivara.com
Description & Information:
The Sarajevo Brewery was founded in 1864 and it is believed to be the first industrial production in Bosnia and Herzegovina. The first beer in Sarajevo was best described in an article in the Yugoslav Journal in 1930 titled "How the First Production of Beer Began in Sarajevo in 1864."
"… The first pouring of beer was very festive. In a shady plume orchard in the valley overlooking the Brewery, on carpets spread around a round sofra (traditionally a low table or tray used as a dining table) covered with assorted refection, pillows and mats were placed for high guests, and, beside a creek, at the edge of the plum orchard, fattened lambs were being turned on a spit. In a long line of carriages, guests were arriving: Governor Sherif Osman Pasha, with military and civilian entourage, foreign consuls with their secretaries and the most honoured citizens of all faiths.
Business Hours:
Mon-Fri 08:00h – 16:00h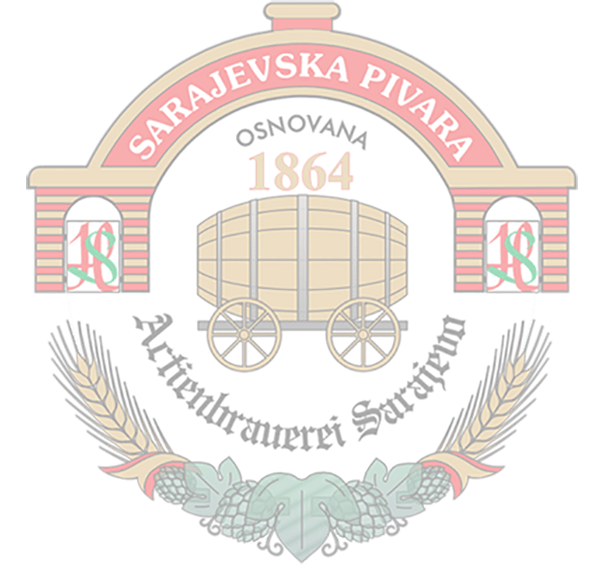 Beers from Sarajevska Pivara
Latest news
Global beer output was down for third year in 2016 on falling demand: Kirin survey
---
Global beer production dropped for the third straight year in 2016, a survey by Kirin Holdings Co. has found.Beer consumption soared in emerging economies, such ...
UBL eyes 25% share in imported beer market
---
United Breweries (UBL) is targeting to capture 25% share in imported beer market in India in the next 18 months by introducing global brands from the portfolio of its...
read more
Canadian victim of Barcelona attack mourned as family man, lover of books, beer, debate
---
"In the midst of this tragedy, my dad would want those around him to focus on the extraordinary acts of human kindness that our family has experienced over the past several...
read more
A beer buzz can boost creativity: study
---
The brain boost arises from a buzz, not being bombed.
A bar where beer drinkers can stand in two different countries at the same time
---
The Kalin Tavern sits right on the Slovenia-Croatia border, with the restaurant area in Slovenia and the pool table in Croatia Generally, revelers lose track of time while...
read more