Sarajevska Pivara
Get in touch:
Address: Franjevačka 15
Postal code: 71 000
City: Sarajevo, Sarajevo Canton, Bosnia and Herzegovina
Telephone: +387 33 491 100
Website:
sarajevska-pivara.com
Description & Information:
The Sarajevo Brewery was founded in 1864 and it is believed to be the first industrial production in Bosnia and Herzegovina. The first beer in Sarajevo was best described in an article in the Yugoslav Journal in 1930 titled "How the First Production of Beer Began in Sarajevo in 1864."
"… The first pouring of beer was very festive. In a shady plume orchard in the valley overlooking the Brewery, on carpets spread around a round sofra (traditionally a low table or tray used as a dining table) covered with assorted refection, pillows and mats were placed for high guests, and, beside a creek, at the edge of the plum orchard, fattened lambs were being turned on a spit. In a long line of carriages, guests were arriving: Governor Sherif Osman Pasha, with military and civilian entourage, foreign consuls with their secretaries and the most honoured citizens of all faiths.
Business Hours:
Mon-Fri 08:00h – 16:00h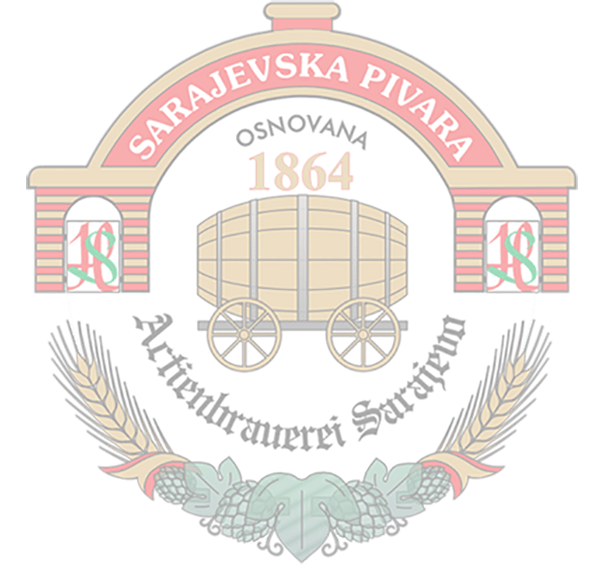 Beers from Sarajevska Pivara
Latest news
Pot Topics: Beer maker invests billions in cannabis; Elon Musk slams weed use
---
Giant beer company invests more money in cannabis; Tesla's Elon Musk has some thoughts on pot use.
Suicidal man decides not to jump off bridge thanks to beer: cops
---
ST. PAUL, Minn. — Police say two Minnesota beer deliverymen prevented a suicidal man from jumping off an interstate bridge in St. Paul by offering the man a Coors Light....
read more
Parent of Corona beer bets $3.8 billion on U.S. love of marijuana
---
Constellation Brands Inc., which for seven decades has made its money off beer, wine and whiskey, sees its future in a marijuana leaf. In the biggest (legal) marijuana deal,...
read more
'Minna beer joints are dens of criminals'
---
Enyioha Opara, Minna The Niger State Liquor Licensing Board has declared beer joints in Minna and its environs as dens of criminals. The Chairman of the board, Liman...
read more
Garbage truck driver downed two beers before deadly collision with Australian tourist: police
---
Cops collected two empty beer cans from the cab of a drunken garbage truck driver after his fatal collision with an Australian tourist, prosecutors said Saturday. Felipe...
read more