Sarajevska Pivara
Get in touch:
Address: Franjevačka 15
Postal code: 71 000
City: Sarajevo, Sarajevo Canton, Bosnia and Herzegovina
Telephone: +387 33 491 100
Website:
sarajevska-pivara.com
Description & Information:
The Sarajevo Brewery was founded in 1864 and it is believed to be the first industrial production in Bosnia and Herzegovina. The first beer in Sarajevo was best described in an article in the Yugoslav Journal in 1930 titled "How the First Production of Beer Began in Sarajevo in 1864."
"… The first pouring of beer was very festive. In a shady plume orchard in the valley overlooking the Brewery, on carpets spread around a round sofra (traditionally a low table or tray used as a dining table) covered with assorted refection, pillows and mats were placed for high guests, and, beside a creek, at the edge of the plum orchard, fattened lambs were being turned on a spit. In a long line of carriages, guests were arriving: Governor Sherif Osman Pasha, with military and civilian entourage, foreign consuls with their secretaries and the most honoured citizens of all faiths.
Business Hours:
Mon-Fri 08:00h – 16:00h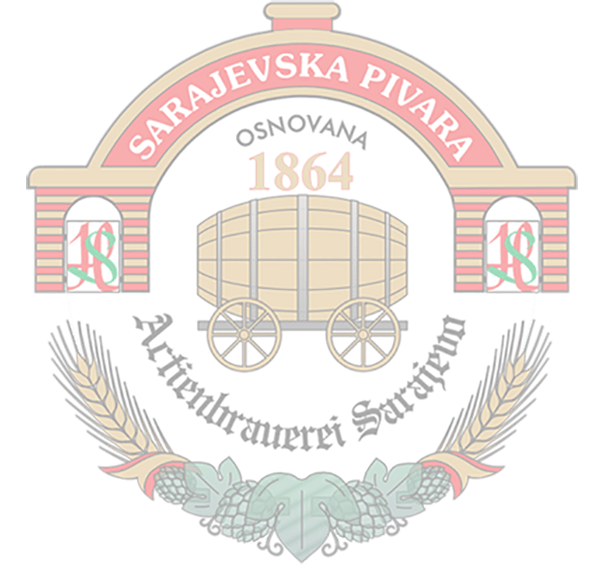 Beers from Sarajevska Pivara
Latest news
Man gets death sentence for stealing seven bottles of beer, cigarettes in Ekiti
---
Kamarudeen Ogundele, Ado Ekiti An Ekiti State High Court sitting in Ado-Ekiti has sentenced a man, Raji Babatunde, to death by hanging for stealing seven bottles of beer and...
read more
SA craft beer start up raises more than R1 million through crowdfunding
---
Drifter Brewing Company have raised more than a million rand through equity crowdfunding on Uprise.Africa.
Store clerk charged with killing teen who allegedly stole beer
---
A store clerk in Tenn. has been charged with fatally shooting a 17-year-old who allegedly stole a beer from a convenience store last week.
Store clerk allegedly killed teen he thought stole a beer
---
Police in Tennessee said Sunday that a convenience store clerk has been charged in the fatal shooting of a suspected shoplifter whose body was found near the store. The...
read more
New definition of beer gives Japanese breweries license to change
---
Good news for beer lovers.The legal definition of beer changes on Sunday, and Japan's major breweries are looking to shore up their shrinking customer bases ...
Failed loading XML xmlParseEntityRef: no name