Sarajevska Pivara
Get in touch:
Address: Franjevačka 15
Postal code: 71 000
City: Sarajevo, Sarajevo Canton, Bosnia and Herzegovina
Telephone: +387 33 491 100
Website:
sarajevska-pivara.com
Description & Information:
The Sarajevo Brewery was founded in 1864 and it is believed to be the first industrial production in Bosnia and Herzegovina. The first beer in Sarajevo was best described in an article in the Yugoslav Journal in 1930 titled "How the First Production of Beer Began in Sarajevo in 1864."
"… The first pouring of beer was very festive. In a shady plume orchard in the valley overlooking the Brewery, on carpets spread around a round sofra (traditionally a low table or tray used as a dining table) covered with assorted refection, pillows and mats were placed for high guests, and, beside a creek, at the edge of the plum orchard, fattened lambs were being turned on a spit. In a long line of carriages, guests were arriving: Governor Sherif Osman Pasha, with military and civilian entourage, foreign consuls with their secretaries and the most honoured citizens of all faiths.
Business Hours:
Mon-Fri 08:00h – 16:00h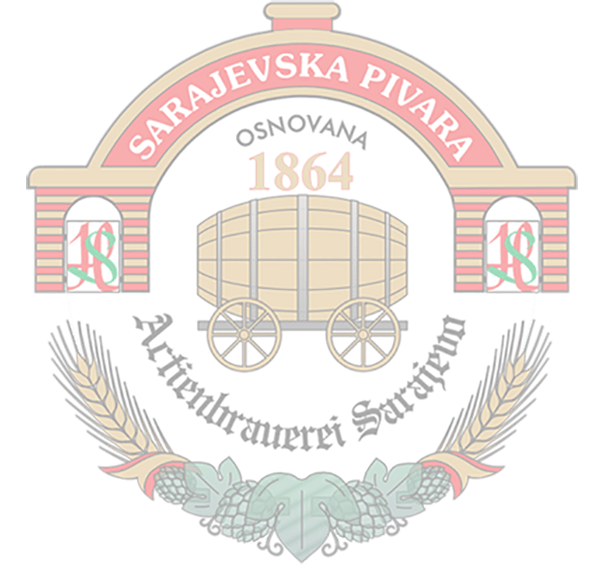 Beers from Sarajevska Pivara
Latest news
Man attacks clerk with hot dogs, corn dog stick over beer: cops
---
A Florida man desperate to get his beer Friday used hot dogs and a corn dog stick to attack a gas station clerk, police said Monday. Cavan McDaniel, 35, threw hot dogs and...
read more
German Olympians drinking non-alcoholic beer like it's Gatorade
---
Germany's Olympians don't reach for sports drinks after an especially grueling workout — or at least not any sports drink Americans are familiar with. According to...
read more
German Olympians Drink a Lot of (Nonalcoholic) Beer, and Win a Lot of Gold Medals
---
The Bavarian brewery Krombacher has supplied about 1,000 gallons of nonalcoholic beer to the athletes' village. It's commonly consumed as a sports drink in Germany.
San Diego helped popularize craft beer. Are craft spirits next?
---
A basketful of ingredients provides the flavors of Sunday Gin, the signature product of San Diego East Village's You & Yours distillery: grapefruit, Valencia oranges,...
read more
Learning to grin and beer talk of old days
---
Have you ever felt like a visitor in your own home while in the company of long-time friends and family members?