Rusty Rail Brewing
Get in touch:
Address: 5 North Eighth Street, Suite 1
City: Mifflinburg, Pennsylvania, USA
Telephone: 570-966-7878
Website:
www.rustyrailbrewing.com
Description & Information:
Rusty Rail Brewing Company began with a group of passionate craft beer drinkers and a shared dream. In 2013, that dream became a reality with a small batch of beer brewed in the parking lot outside of our brewery in Mifflinburg, PA. Since then, after over two full years of construction and rigorous recipe trials, we have graduated from a ten gallon pilot system to a 15 barrel (450 gallon) brew house with 300 barrels of fermentable space.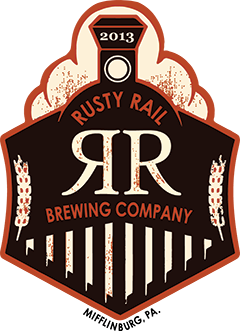 Beers from Rusty Rail Brewing
Latest news
Mini-mart draught beer tax mulled
---
The Excise Department found issue with sales of draught beer at convenience stores and is ready to regulate the business if any operators offer the product.
Zimbabweans consume more beer despite economic crunch
---
Delta Corporation, the associate unit of AB InBev, said that lager beer volumes for the half year to June went up 11% while revenues rose 2%.
Video: Houston store manager jumps in getaway vehicle to stop beer thief
---
Police are asking for the public's help in identifying the two robbers who unexpectedly kidnapped a store manager while stealing beer from his business on June 4.
Police: Man rapes woman, wants to have beer before she calls cops
---
A man accused of forcing his way into a woman's apartment and raping her asked her to hold off on calling police so he could have a beer.
Jigawa LG destroys 475 bottles, Jerry-cans of assorted beer
---
The Kazaure Local Government Area of Jigawa State has destroyed 475 bottles and Jerry-cans of assorted beer in the area. Alhaji Magaji Muhammad, the Information Officer in...
read more