Rusty Rail Brewing
Get in touch:
Address: 5 North Eighth Street, Suite 1
City: Mifflinburg, Pennsylvania, USA
Telephone: 570-966-7878
Website:
www.rustyrailbrewing.com
Description & Information:
Rusty Rail Brewing Company began with a group of passionate craft beer drinkers and a shared dream. In 2013, that dream became a reality with a small batch of beer brewed in the parking lot outside of our brewery in Mifflinburg, PA. Since then, after over two full years of construction and rigorous recipe trials, we have graduated from a ten gallon pilot system to a 15 barrel (450 gallon) brew house with 300 barrels of fermentable space.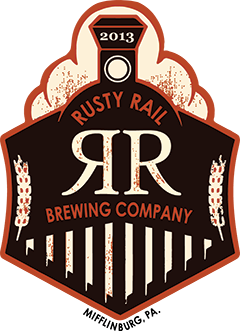 Beers from Rusty Rail Brewing
Latest news
Rio Hosts Artisanal Beer and Food Festival in Santa Teresa
---
By Beatriz Miranda, Contributing Reporter RIO DE JANEIRO, BRAZIL – Another edition of the "Cervejeresa" beer and food festival opens in Santa...
read more
British brewer turns discarded bread crusts into 'bloomin' lovely' beer in fight against food waste
---
At a brewery nestled in rolling farmland in northern England, the process of making beer begins with dropping dozens of unwanted loaf ends, thrown away ...
Family of man who died playing beer pong wins $16M suit
---
BRIDGEPORT, Conn. — The family of a Connecticut man who fell to his death from a fourth-floor window after a fight while playing beer pong has been awarded nearly $16...
read more
Family of man in beer pong death awarded $15.6 million in lawsuit
---
The family of a man who fell to his death after being accused of cheating at beer pong has been awarded $15.6 million.
Beyoncé blocks Brooklyn beer named after her from being produced
---
You can pour out any hopes of drinking a beer inspired by Beyoncé for much longer.