Rusty Rail Brewing
Get in touch:
Address: 5 North Eighth Street, Suite 1
City: Mifflinburg, Pennsylvania, USA
Telephone: 570-966-7878
Website:
www.rustyrailbrewing.com
Description & Information:
Rusty Rail Brewing Company began with a group of passionate craft beer drinkers and a shared dream. In 2013, that dream became a reality with a small batch of beer brewed in the parking lot outside of our brewery in Mifflinburg, PA. Since then, after over two full years of construction and rigorous recipe trials, we have graduated from a ten gallon pilot system to a 15 barrel (450 gallon) brew house with 300 barrels of fermentable space.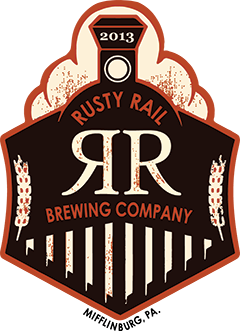 Beers from Rusty Rail Brewing
Latest news
Man gets death sentence for stealing seven bottles of beer, cigarettes in Ekiti
---
Kamarudeen Ogundele, Ado Ekiti An Ekiti State High Court sitting in Ado-Ekiti has sentenced a man, Raji Babatunde, to death by hanging for stealing seven bottles of beer and...
read more
SA craft beer start up raises more than R1 million through crowdfunding
---
Drifter Brewing Company have raised more than a million rand through equity crowdfunding on Uprise.Africa.
Store clerk charged with killing teen who allegedly stole beer
---
A store clerk in Tenn. has been charged with fatally shooting a 17-year-old who allegedly stole a beer from a convenience store last week.
Store clerk allegedly killed teen he thought stole a beer
---
Police in Tennessee said Sunday that a convenience store clerk has been charged in the fatal shooting of a suspected shoplifter whose body was found near the store. The...
read more
New definition of beer gives Japanese breweries license to change
---
Good news for beer lovers.The legal definition of beer changes on Sunday, and Japan's major breweries are looking to shore up their shrinking customer bases ...
Failed loading XML xmlParseEntityRef: no name