Rusty Rail Brewing
Get in touch:
Address: 5 North Eighth Street, Suite 1
City: Mifflinburg, Pennsylvania, USA
Telephone: 570-966-7878
Website:
www.rustyrailbrewing.com
Description & Information:
Rusty Rail Brewing Company began with a group of passionate craft beer drinkers and a shared dream. In 2013, that dream became a reality with a small batch of beer brewed in the parking lot outside of our brewery in Mifflinburg, PA. Since then, after over two full years of construction and rigorous recipe trials, we have graduated from a ten gallon pilot system to a 15 barrel (450 gallon) brew house with 300 barrels of fermentable space.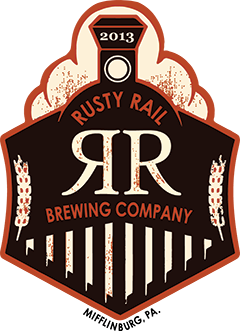 Beers from Rusty Rail Brewing
Latest news
Gas station owner arrested after shooting alleged beer thief: cops
---
A gas station store owner in Florida was arrested after he allegedly shot a man who stole roughly $36 worth of beer from his shop. Mehedeun Hasan, 22, was charged with...
read more
Lotte Liquor's Kloud beer sells 41,000 boxes in Cambodia
---
Lotte Liquor, a unit of Lotte Chilsung Beverage, said Wednesday that over 41,000 bottles of Kloud beers were sold in Phn
Daegu 'chimac' festival to offer a mix of fried chicken and beer
---
The 2018 Daegu Chimac Festival will run from Wednesday to July 22 in Daegu, North Gyeongsang Province. Chimac is a compo
A brewery's contribution ahead of the Trump-Putin summit? Beer and advice
---
RPS Brewing has issued a limited-edition lager with text for Donald Trump and Vladimir Putin saying "Let's Settle This Like Adults."
Cheers for Delta as beer sales climb in Zim
---
Zimbabwean are consuming more beer despite the current cold winter season and tough economic conditions.