Morning Glory Espresso Stout
Description & Information:
Morning Glory is a full-bodied espresso stout that utilizes locally roasted coffee beans. Waking up at 9% ABV with the aroma of espresso and the taste of chocolate, she gives drinkers a jolt.

Factsheet:
Brewery:
Fordham & Dominion
Alcoholpercentage: 9.0 %
Best temperature: ? º
Color: ?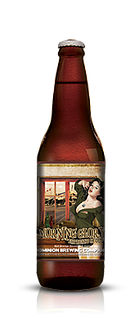 Reviews
Write your review or opinion about Morning Glory Espresso Stout:
Latest news
Chocolate, coffee, beer all contain surprising amounts of insects
---
You're eating far more bugs than you thought possible.
Shiner Beer fans looking for Prickly Pear will have to wait another year for the seasonal favorite
---
Is there some sort of support group to join?
Pink beer has arrived...
---
... And yes, even guys can drink it.
Ronaldo offered free beer for life to join club
---
German club, Fortuna, who finished two points clear of the relegation zone in 3. Liga have offered Christiano Ronaldo free beer for life if he'll agree to join...
read more
Seven bizarre facts you probably didn't know about beer
---
As the celebrations marking the World Beer Day spill over to Friday — a weekend when many people let down their guards, loosen their belts and gulp down their...
read more