Morning Glory Espresso Stout
Description & Information:
Morning Glory is a full-bodied espresso stout that utilizes locally roasted coffee beans. Waking up at 9% ABV with the aroma of espresso and the taste of chocolate, she gives drinkers a jolt.

Factsheet:
Brewery:
Fordham & Dominion
Alcoholpercentage: 9.0 %
Best temperature: ? º
Color: ?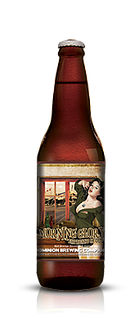 Reviews
Write your review or opinion about Morning Glory Espresso Stout:
Latest news
Militants planned to target Malaysian beer fest – Police
---
Malaysian police said Thursday militants had been planning to target a beer festival in the capital Kuala Lumpur which was cancelled after protests from Islamists. The Better...
read more
Alberta government defends constitutionality of craft beer program
---
Toronto-based Steam Whistle Brewing and Saskatoon-based Great Western Brewing Co. say the system effectively provides an unconstitutional trade barrier.
Man stabs 16-year-old boy for not giving him a beer in Manhattan
---
The teen was stabbed in the abdomen by an older man who was furious when the boy refused to get him a beer.
Man burned by tainted beer at casino eatery awarded $750,000
---
A N.J. man's esophagus and stomach were severely burned after drinking beer tainted by a caustic chemical.
Police stop mayor driving lawn mower down street with a beer
---
Don't drink and mow.