Le Petit Prince
Description & Information:
Throughout Northern Europe, light-bodied, well-hopped, low alcohol table beers were often the beverage of choice with all meals at times and in places where the water wasn't always safe to drink. Le Petit Prince is a dry, unspiced, highly attenuated Table Beer unique to our land in the Texas Hill Country. Naturally occurring wild yeasts impart a sense of place to this unfiltered, unpasteurized, 100% naturally conditioned ale.

Factsheet:
Brewery:
Jester King
Alcoholpercentage: 2.9 %
Best temperature: ? º
Color: Yellow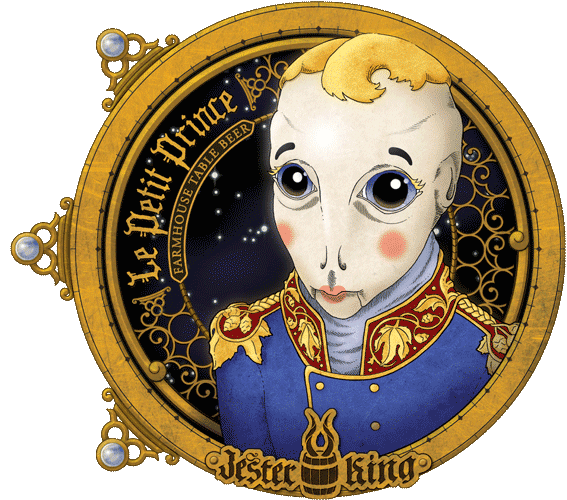 Reviews
Martin wrote on Thursday 18 May 2017:
Very light, tasty beer, with a nice IPA-drink to it. Light, because the low percentage of alcohol, but tastes like a heavy beer.

Well done by Jester King
Write your review or opinion about Le Petit Prince:
Latest news
The Beer Store launches home delivery service in Scarborough, Ottawa
---
Customers in two Ontario communities can now place an order online and have their purchases delivered within two hours.

Mark Buehrle confirms beer chugging before save vs. Astros in 2005 World Series
---
Former White Sox ace Mark Buehrle, who'll have his No. 56 retired Saturday by the team, wrote in a Players Tribune piece Friday that he had consumed a few beers during Game 3.

Chocolate, coffee, beer all contain surprising amounts of insects
---
You're eating far more bugs than you thought possible.

Shiner Beer fans looking for Prickly Pear will have to wait another year for the seasonal favorite
---
Is there some sort of support group to join?

Pink beer has arrived...
---
... And yes, even guys can drink it.