Le Petit Prince
Description & Information:
Throughout Northern Europe, light-bodied, well-hopped, low alcohol table beers were often the beverage of choice with all meals at times and in places where the water wasn't always safe to drink. Le Petit Prince is a dry, unspiced, highly attenuated Table Beer unique to our land in the Texas Hill Country. Naturally occurring wild yeasts impart a sense of place to this unfiltered, unpasteurized, 100% naturally conditioned ale.

Factsheet:
Brewery:
Jester King
Alcoholpercentage: 2.9 %
Best temperature: ? º
Color: Yellow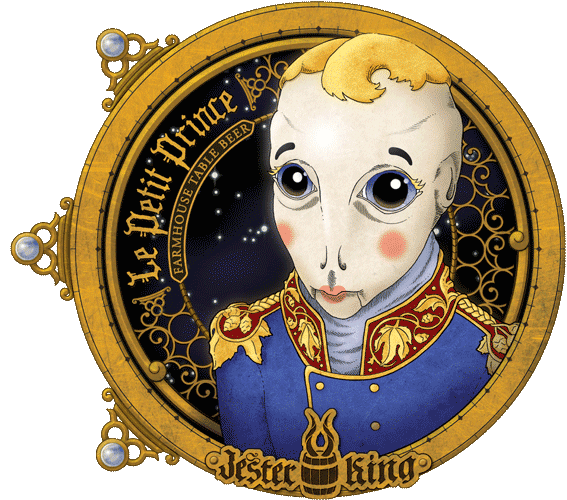 Reviews
Martin wrote on Thursday 18 May 2017:
Very light, tasty beer, with a nice IPA-drink to it. Light, because the low percentage of alcohol, but tastes like a heavy beer.

Well done by Jester King
Write your review or opinion about Le Petit Prince:
Latest news
Two brewers foaming over exclusive rights to name Mamelodi beer
---
Mamelodi is on the verge of having a beer named after the township - but beer lovers may not be able to indulge in it this festive season, as two brewers are locked in a battle.
Life in the Amazon: hunting beer and gathering together
---
Deep in the Amazon rain forest, it's that time again: beer o'clock.Members of the tiny, remote Waiapi tribe in Brazil's eastern Amazon raise...
read more
To Pair With That Thanksgiving Bird, Consider Beer
---
Wine usually takes the spotlight at the table, but beers are just as good at complementing the meal's rich, bready flavors.
Houston Astros players use World Series trophy as beer luge during locker-room celebration
---
Houston Astros pitcher James Hoyt and catcher Max Stassi had a little fun Wednesday night with the Commissioner's Trophy.
A World Series craft beer michelada costs $23.50 at Dodger Stadium
---
If you want to eat and drink like a king or queen at Dodger Stadium during the World Series, you better have some gold bullion like a king and a queen.