Le Petit Prince
Description & Information:
Throughout Northern Europe, light-bodied, well-hopped, low alcohol table beers were often the beverage of choice with all meals at times and in places where the water wasn't always safe to drink. Le Petit Prince is a dry, unspiced, highly attenuated Table Beer unique to our land in the Texas Hill Country. Naturally occurring wild yeasts impart a sense of place to this unfiltered, unpasteurized, 100% naturally conditioned ale.

Factsheet:
Brewery:
Jester King
Alcoholpercentage: 2.9 %
Best temperature: ? º
Color: Yellow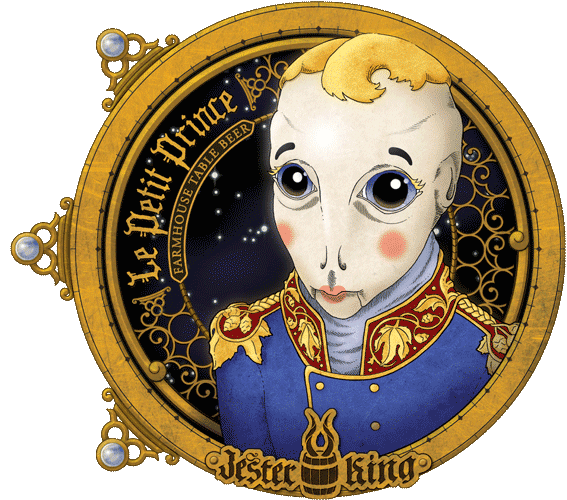 Reviews
Martin wrote on Thursday 18 May 2017:
Very light, tasty beer, with a nice IPA-drink to it. Light, because the low percentage of alcohol, but tastes like a heavy beer.

Well done by Jester King
Write your review or opinion about Le Petit Prince:
Latest news
Seven million litres of booze to be gulped at world's biggest beer festival
---
The 184th Oktoberfest is underway in Munich, with millions of beer drinkers set to descend on the German city for the world's biggest beer festival. Millions of litres will...
read more
Militants planned to target Malaysian beer fest – Police
---
Malaysian police said Thursday militants had been planning to target a beer festival in the capital Kuala Lumpur which was cancelled after protests from Islamists. The Better...
read more
Alberta government defends constitutionality of craft beer program
---
Toronto-based Steam Whistle Brewing and Saskatoon-based Great Western Brewing Co. say the system effectively provides an unconstitutional trade barrier.
Man stabs 16-year-old boy for not giving him a beer in Manhattan
---
The teen was stabbed in the abdomen by an older man who was furious when the boy refused to get him a beer.
Man burned by tainted beer at casino eatery awarded $750,000
---
A N.J. man's esophagus and stomach were severely burned after drinking beer tainted by a caustic chemical.